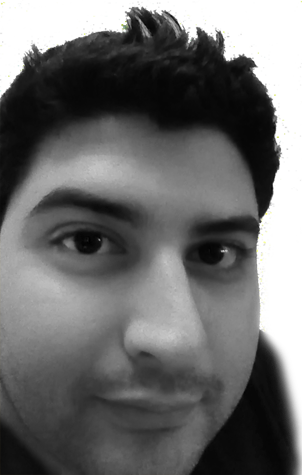 01.
a few words
about me
No matter how large your business is, for me is always reason to be proud!
I've always been passionate about computer science. All ICT sectors have always intrigued me.
I mainly work on web, desktop and mobile application development, but often I also work on systems engineering (networking, virtualization, security, etc...)

As a consultant I work close to small and medium companies providing support during the development process.
I'm also collaborating with a software house developing innovative products, from scratch to the project conclusion.
Thanks to the passion and dedication in my work, I have acquired skills in many areas of information technology. However, as I have always done and experiencing satisfaction with the customers, I continue studying quickly new technologies required to approach new projects.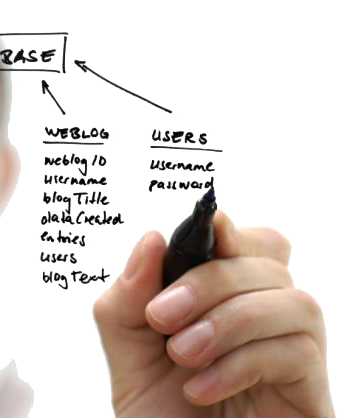 02.
software
development
In my work experience I have developed several types of projects (web applications, desktop, mobile, e-commerce, CMS, CRM, corporate web site, intranet and extranet portals) with different architectures (data-centric, distributed application, service oriented architecture and n-tire applications).
03.
web and
multimedia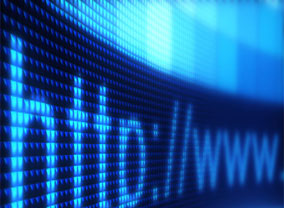 Websites and corporate portals
Design and implementation of customized websites and corporate portals for content management. Simple and intuitive administrative section that helps to manage the website by yourself. Professional and attractive graphics without forgetting the usability and functionality needed to reach your targets.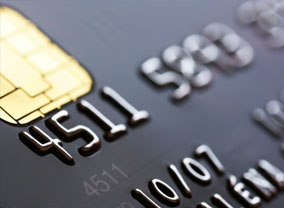 E-commerce, CMS, LMS, CRM
Configuration, maintenance and customization of E-commerce systems, Content Management Sytem, Customer Relationship Management, Learning Management System, etc.. By analyzing the needs of the customer, there will be offered the best solution that fit your requirements, also helping in the training phase.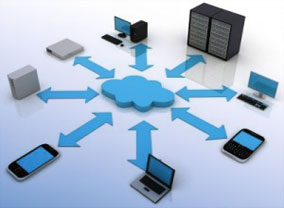 and much more...
The internet world is huge and is evolving very fast. Generic products and solutions can become inefficient or limitant for the customer. It's fundamental to choose the right promotional method through the internet. Being familiar with the technologies very often means providing the best service.
04.
system integration
and ict solutions
Networking and Security
From the configuration of simple LAN networks and resources sharing to VPN implementation to connect securely offices based on different location.
Systems integration
Design and implementation of automated systems for data integration between different software and even legacy infrastructure.
Video surveillance
Installation and configuration of intelligent video surveillance products with remote control, objects tracking, and event notification.
Windows and Linux Server
Windows or Linux platforms configuration. Server management in the cloud, in server farms or at customer site.
Support and Monitoring
Maintenance and monitoring services to supervise all business critical processes and performace notifications.
Office automation
Everything you need to evolve your office and make your work easier and more efficient, also with FLOSS!More
Virtualization
Design and implementation of solutions for virtualizing PCs and business services with VMWare, Microsoft and Oracle products.
Backup and Disaster Recovery
Prevention is better than cure! Automatic backup solutions and systems recovery depending on the customer budget.
Training
Training course also at customer site for .Net development, DotNetNuke, ASP.Net e ASP.Net MVC, Android applications development etc...
05.
contact detalis
for my office
Via Pietro Cossa 70,
10146 Torino (TO)

VAT:

IT 11273480019

Mobile:

+39 340 47 63 799

E-mail:

brucculeri@reigi.it
Get in touch
testimonials
Nonostante ti riesci a presentare in maniera professionale, sappiamo che in fondo sei un Code Animal!
Mikel, Senior Developer presso Elipse S.r.l.
Applications development
Framework .Net
C#
WPF
WCF
Erlang/OTP
VB.Net
Java
Kinect enabled applications
XML, XSLT, XPath
VB6
VBA
Gambas
Web development
ASP.Net
ASP.Net MVC
Cloud applications based on Windows Azure
SOAP Web Services
JSON RESTful Web Services
Classic ASP
PHP
JSP
xHTML
HTML 5
CSS
JavaScript
Framework jQuery
Responsive web layout development
DotNetNuke skins and modules development
Wordpress skins and modules development
SharePoint webparts development (Basic Knowledge)
Mobile applications development
Android native applications
iOS native applications
Windows Phone native applications
Windows Mobile and CE native applications
Mobile applications with Cordova/PhoneGap
Mobile web applications with different framework
Database Management Systems
Microsoft SQL Server 20xx
MySQL 4/5
PostgreSQL 7/8/9
SQLite
Microsoft Access
Business Intelligence
Microsoft Reporting Services
Microsoft Integration Services
Pervasive Business Integrator
Pentaho
Basic knowledge of datawarehouse design and OLAP analysis with Analysis Services
Scripting languages
AutoIt
VBS
Batch DOS
Script SH (Basic Knowledge)
Python (Basic Knowledge)
Perl (Basic Knowledge)
More
Arduino
Gadgetter
MIDI Controllerism